What is Bloomfield Hills Known For?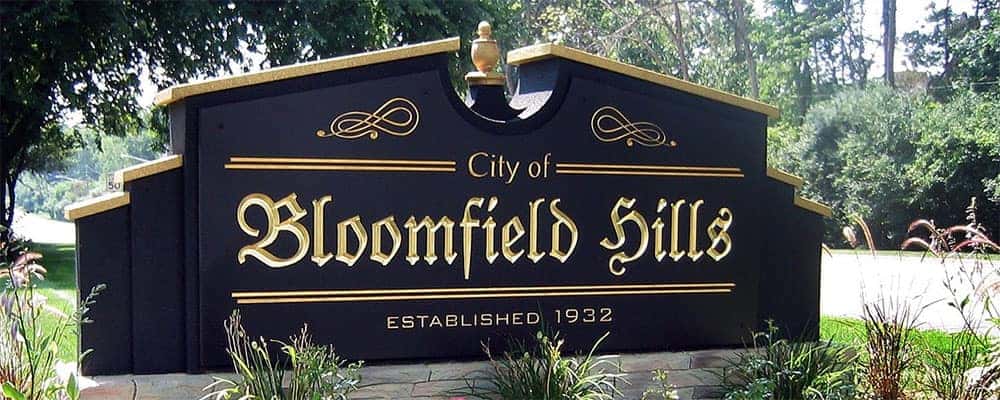 Located about 20 miles northwest of downtown Detroit, Bloomfield Hills is a quaint city in the suburbs. Although its population is small (about 4,000 people), Bloomfield Hills is known for its excellent schools with groundbreaking educational philosophies, breathtaking homes designed by world-renowned architects, and more. Read on to learn more about what Bloomfield Hills is known for from the team at Mercedes-Benz of Bloomfield Hills!
Bloomfield Hills Schools
Bloomfield Hills Schools is the number one school district in Michigan. Bloomfield Hills Schools teach grades K-12 and offer the largest outdoor classroom in Oakland County at the Johnson Nature Center. With 128 clubs and co-curricular activities, there's something for every child to participate in and enjoy. Every teacher has a degree in the subject they teach, and about 80% of the teaching staff hold masters and doctoral degrees.
Cranbrook Academy of Art
Some of the world's most renowned artists, designers, and architects attended Cranbrook Academy of Art — the nation's highest ranking graduate school with an emphasis on art, architecture, craft, and design. What makes Cranbrook unique? It's educational approach. Students live and work with 100 other creative minds in a self-directed atmosphere. In place of traditional classes, there are workshops, lectures, discussions, debates, and other enriching methods of learning.
Beautiful Real Estate
Bloomfield Hills, MI boasts many beautiful homes — two of which are the Affleck House and Melvyn Maxwell and Sara Stein Smith House. Built in 1940, the Affleck House was designed by Frank Lloyd Wright and is one of only about 25 pre-World War II Usonians. The Melvyn Maxwell and Sara Stein Smith House was built in 1949 and 1950 and is another Frank Lloyd Wright-designed Usonian home. Both homes are listed on the National Register of Historic Places.
Bloomfield Hills Country Club
First constructed in 1912, the Bloomfield Hills Country Club was one of the county's first country clubs. It was designed by the Chittenden & Ketting Architects. This is a golf-only club that doesn't offer other activities like tennis or swimming. That's because the crown jewel of the club is the lush and green golf course. The Bloomfield Hills Country Club is one of the most prestigious in the U.S., and offers well-manicured grounds, a stunning golf course, and impeccable food and service.
Learn More About Bloomfield Hills with Mercedes-Benz of Bloomfield Hills!
Whether you're a local or just visiting Bloomfield Hills, the team at Mercedes-Benz of Bloomfield Hills can fill you in on the history of the area and what makes it special. We're also your source for information on local events like the Michigan State Fair and hotspots like the best Italian restaurants in Bloomfield Hills and the best take-out near Bloomfield Hills. Contact us with questions!