Things To Do at The Michigan State Fair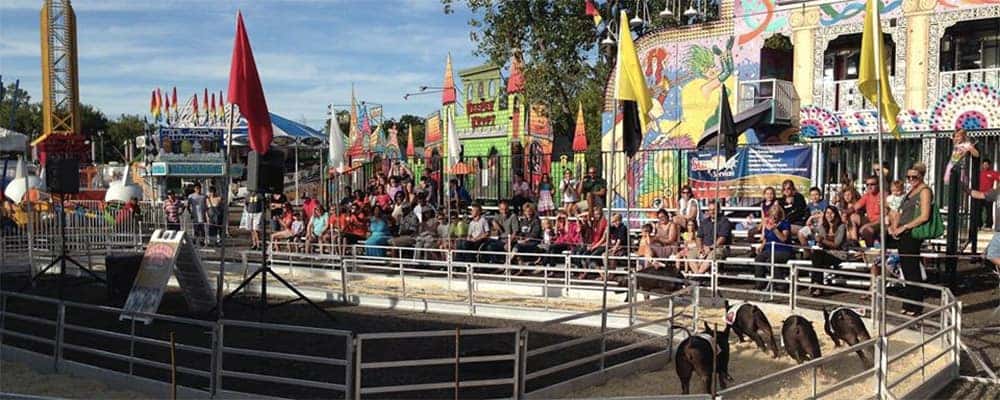 If you find yourself in Novi, Michigan around August 29th to September 2nd, you'll be in town for the most popular event of the year: the Michigan State Fair! Whether you're into live bands, competitions, dog performances, or midway rides, you'll find yourself having the greatest amount of fun at the fair! Mercedes-Benz of Bloomfield Hills knows all things to do at the Michigan State Fair that'll have you and your family there from sun up to sundown.
Contest Central at the Michigan State Fair
Do competitions and contests interest you? Contest Central is right up your alley! You can sign up online to participate in various contests and maybe become the Pie Eating Champion of the State Fair. Some of the contests include the Carrot Drop, Watermelon Seed Spitting, Face the Cookie, Hot Dog Eating, Ice Cream Eating, Bubblegum Bubble Blowing, and much more! If you find yourself wanting to become a champion, come prepared to face off in a traditional and family-friendly way!
Dog Performance Entertainment
If you're a dog lover, you cannot miss out on this opportunity! Dog Performance Entertainment is brought to the Michigan State Fair by the Rock-N-Roll K'9 performance team. The team has provided visitors from near and far with amazing family entertainment since 1995. They showcase breeds of all sizes completing in all manners, including musical mats, tricks, flyball, Grand Prix racing, and more. At the end of every performance, there's a meet and greet session for fans to meet these canine stars up close. T Rock-N-Roll K'9 team is ready to steal your heart with their hard work and dedication!
Midway Rides
Midway Rides brings high energy and thrills through their variety of attractions, games, and rides! They have rides for the tiny tots in "Tiny Totville" and countless thrill and spill rides for those who want an adrenaline rush. For those who've attended the Michigan State Fair near the Birmingham area before, this year will be like no other; it's larger than ever before! For first-timers, this experience will be a real treat! If you're looking for that picture-perfect moment on the Ferris wheel or the high thrill from the Spaceship spinning ride, you'll find it here at the Midway Rides.
Equestrian Pavilion
If you're looking for a real sense of Michigan tradition, attend one of the most treasured and popular attractions at the State Fair: the Equestrian Pavilion. Michigan is home to many popular horses and riders who are proud to showcase their horse farms and stables. Near West Bloomfield, you'll find the Equestrian Pavilion, showcasing Western Equitation and Pleasure classes, Barrel Racing, and expanded pulling events. You're sure to be impressed by these majestic animals and everything they're able to do.
Explore the Michigan State Fair with Mercedes-Benz of Bloomfield Hills!
Now that you know about some of the wonderful activities offered at the Michigan State Fair, we hope some of these make your list of things to do. If you're still not sure about what attractions to check out, feel free to contact us with any questions or if you're in need of additional information.