Best Italian Restaurants in Bloomfield Hills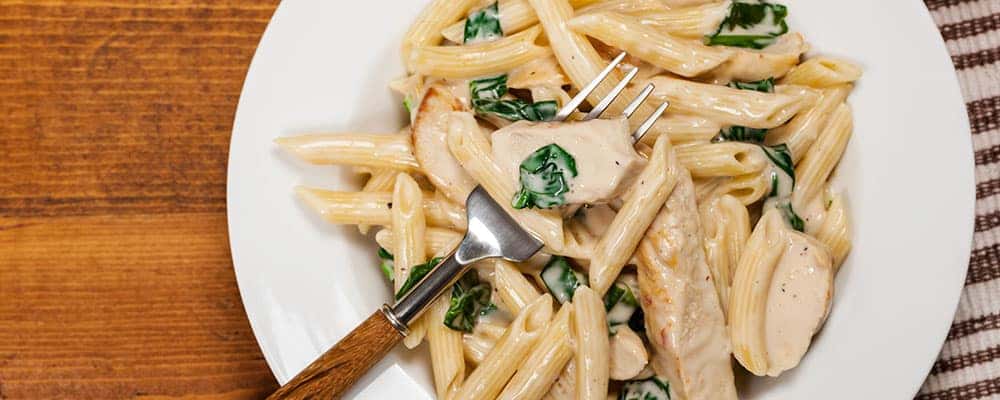 Have a craving that only Italian food can satisfy? Mercedes-Benz of Bloomfield Hills is way ahead of you! Whether you're looking for a highly rated eatery for a quick bite on your lunch break or a full-course meal, you'll find plenty of worthy options in our list below. Read on for our picks for the best Italian restaurants in Bloomfield Hills, MI!
Bill's
Quaint, welcoming, and a local favorite, Bill's is the perfect place to load up on your favorite dishes. Are seafood and pasta a winning food combo in your book? Try Bill's King Crab Carbonara with pancetta, spring peas, black pepper fettuccine, and a sunny egg. Be sure to save room for the gelato of the day!
Address: 39556 Woodward Ave, Bloomfield Hills, MI
Andiamo Italia West
Searching for a great spot for date night? Andiamo Italia West is a chic Italian steakhouse with decor as stunning as the food. Their dinner menu offers staples like Lasagna alla Bolognese (handmade pasta layered with mozzarella, Bolognese, and Béchamel sauces) and Filetto di Manzo (char-broiled filet mignon with Italian potatoes, seasonal veggies, and a signature sauce).
Address: 6676 Telegraph Rd, Bloomfield Hills, MI
Bella Piatti
Modern with old-world charm, Bella Piatti is an authentic Italian eatery located in Birmingham, MI — just five minutes south of Bloomfield Hills. Whether you're looking for a new favorite lunch or family dinner spot, Bella Piatti is more than ideal with classic dishes like Risotto d' Asparagi (Arborio rice, asparagus, butter, and parmesan) and Salmone al Forno (baked salmon, white wine, Kalamata olives, capers, grape tomatoes, and spinach).
Address: 167 Townsend St, Birmingham, MI
Buddy's Pizza
Looking for a quick bite? Buddy's Pizza is located in Auburn Hills — just 15 minutes north of Bloomfield Hills. You'll find a full menu of comfort foods, from Sicilian-style pizza to homestyle pasta like Mostaccioli. Pair your favorite dish with Buddy's Garlic Bread for an extra dose of carbs. Best of all? They deliver!
Address: 2612 Squirrel Road, Auburn Hills, MI
Get More Local Recommendations from Mercedes-Benz of Bloomfield Hills
Whether you're looking for Italian restaurants, fall activities and winter activities, or fun things to do around Bloomfield Hills, Mercedes-Benz of Bloomfield Hills has you covered. We can even tell you about fun things to do at the Michigan State Fair near Bloomfield Hills in late August! We're a team of locals that know the area inside and out — from Bloomfield Hills to West Bloomfield. Contact us to learn more about our dealership!