You know Mercedes-Benz is a top automaker that's known for manufacturing some of the most luxurious sedans, coupes, SUVs, and sports cars in the world. Each of these vehicles boasts the latest and greatest in performance, comfort, design, and technology. But, have you ever wondered, "Who makes Mercedes-Benz?" Mercedes-Benz of Bloomfield Hills can answer! Read on to learn more about Mercedes-Benz, its history, and its current vehicles.
---
---
Who Owns Mercedes-Benz Corporation?
Mercedes-Benz Corporation is a division of Daimler AG — a larger German auto manufacturer. Much like Mercedes-Benz, Daimler AG has a reputation throughout the industry for designing and building upscale vehicles. Their headquarters is located in Stuttgart, Baden-Württemberg, Germany. Daimler AG has owned Mercedes-Benz since 1926, when the brand went by "Daimler-Benz."
True — Daimler AG owns the brand Mercedes-Benz, but if you're wondering who owns the Mercedes-Benz Stadium of the NFL Atlanta Falcons and MLS Atlanta United, it's actually the state of Georgia.
Brief Overview of Mercedes-Benz History
In the late 1800s, Karl Benz invented the first gas-powered automobile — the Benz Patent Motorwagen. In 1901, this vehicle was marketed to the public by Daimler Motors Corporation. It wasn't until 25 years later that Mercedes-Benz became the brand and automaker we're familiar with today. In 1926, Karl Benz and Gottlieb Daimler merged their automaking companies and began operating under "Daimler-Benz."
Mercedes-Benz Vehicles Today
Nowadays, the Mercedes-Benz brand continues going strong despite being nearly a century old. Mercedes-Benz produces luxurious sedans, capable SUVs, sleek roadsters and convertibles, and hybrid vehicles. Not to mention, it boasts the AMG® performance division, which builds some of the fastest and most powerful cars available on the market like the AMG® GT. Some of the most popular Mercedes-Benz vehicles include:
Mercedes-Benz A-Class
Mercedes-Benz GLE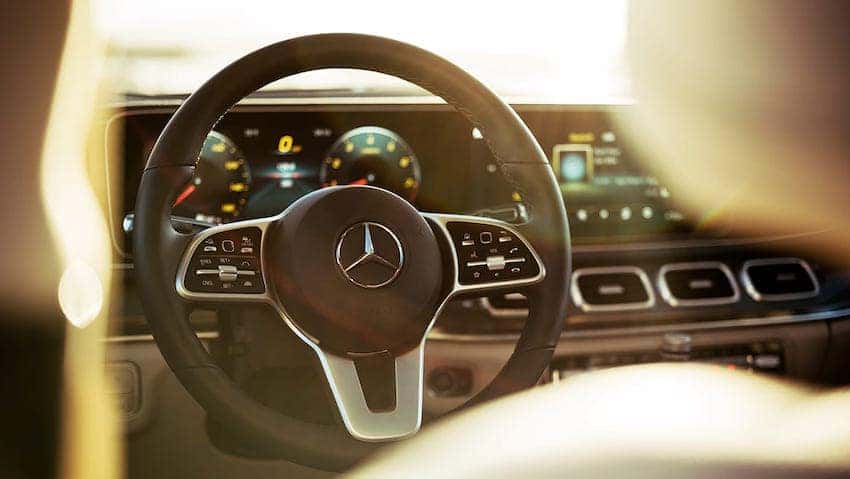 Explore the Mercedes-Benz Lineup at Mercedes-Benz of Bloomfield Hills
Now that you know the answer to the question, "Who owns Mercedes-Benz," visit Mercedes-Benz of Bloomfield Hills to explore the brand's vehicles and learn more about its history, including the Mercedes-Benz logo meaning. Our team can answer any questions you may have about brand-specific technologies like COMAND®, Mercedes-Benz merchandise, or the Mercedes-Benz warranty. Contact us to schedule a test drive or visit us near West Bloomfield and Southfield!