Tips For How to Shop for a Used Luxury Car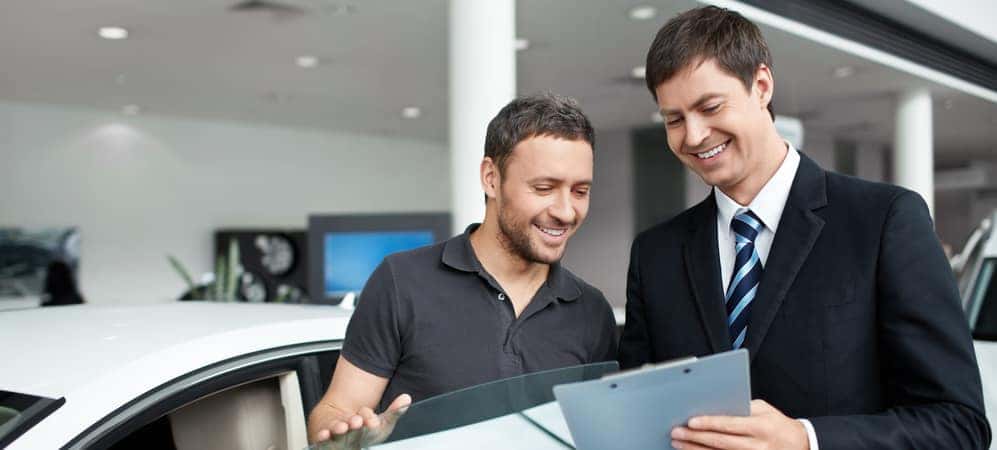 Shopping for a used luxury car is a great way to experience exceptional performance and high-class amenities while sticking to your budget. If you are interested in a pre-owned Mercedes-Benz, our quick guide will set you on the path to finding your dream vehicle while shopping for a used luxury car.
Which Luxury Car Should I Buy?
When you begin to shop for a used luxury car, you will first need to narrow it down to a model that will fit your lifestyle. Consider the following factors when making your decision:
Price: While a luxury car will usually cost more than a conventional model, a used luxury vehicle can be the perfect choice for drivers searching for premium features on a budget. Take an honest look at your finances and set a price range before visiting a dealership.
Size: In need of a family vehicle? A crossover or SUV like the GLC might better meet your needs.
Fuel Economy: If you'd like to save money on fuel costs, consider an efficient sedan like the C-Class. It can reduce the amount you spend on fuel while traveling the streets and highways of Chicago.
Features: Luxury vehicles are known for their selection of advanced features, so make a list of your must-haves. Whether you want the latest in connectivity, advanced driver assistance features, or comfortable seating, there will plenty of options to choose from.
Shopping for a Used Luxury Car
When you've found your ideal used luxury vehicle, you'll want to inspect it to make sure it's in great shape. Take it for a test drive and check the following:
Test all the basic vehicle elements such as lights, windows, heating, and cooling.
Make sure all advanced components are working including infotainment, connectivity, and safety features
Consider having the vehicle inspected by a trained technician
Purchase the vehicle from a trusted dealer
Request a vehicle history report to make sure the car has a clean bill of health.
To make shopping for a used luxury vehicle easier, visit you local Mercedes-Benz dealer and browse a list of Certified Pre-Owned vehicles. Vehicles that have passed through a Certified Pre-Owned program have already passed a rigorous inspection and are backed by warranty!
Find Used Luxury Vehicles at Mercedes-Benz of Bloomfield Hills
Explore our online inventory, including our Certified Pre-Owned offers, and then visit our state-of-the-art showroom in Bloomfield Hills today!