What's the Difference Between a Coupe and Sedan?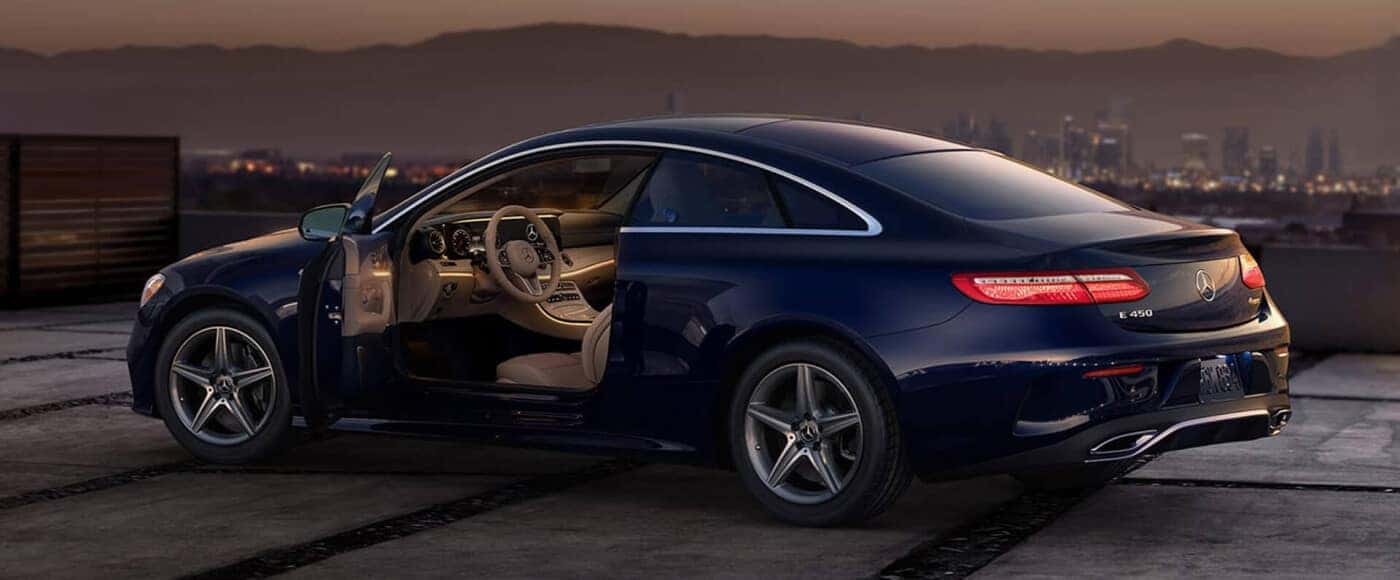 ---
---
Coupes have two doors, while sedans have four doors, right? Well, there's more to coupe vs. sedan than that. While the number of doors is one distinction, this isn't the only difference between a coupe and a sedan. Several Mercedes-Benz models, like the C-Class, are available in both coupe and sedan body styles. West Bloomfield drivers who want to learn the specifics can find out more with Mercedes-Benz of Bloomfield Hills below.
Coupe vs. Sedan: How They Differ
There are a few main points that differ between these two distinctive vehicle styles:
Door Count: Coupes come with two doors and sedans come with four doors.
Exterior Style: Other exterior style cues signify a sedan vs. coupe. Coupes tend to have a shorter stature that leads to styling adjustments like longer doors and rear windows. Overall, it's a low-slung, sportier look. Sedans, on the other hand, tend to emphasize luxury styling, and the shorter doors provide a balanced side profile. They tend to be larger and heavier than coupes.
Performance: Along with looking sportier, the smaller size of a coupe lends to peppier performance. Sedans often compensate for their larger weight and size with additional and larger engine options and suspension upgrades to make drives from Southfield smoother.
Interior Size: The smaller size of the coupe usually means they can seat up to four. The smaller rear seat almost never has room for more than two passengers, with less legroom. Sedans typically offer seating for five, ample head and legroom, and more space for rear passengers.
Cargo Space: Sedans are longer by design, so they naturally offer more cargo space. A sedan is going to be a better choice if you regularly need trunk space.
Sedan vs. Coupe: How Do I Choose?
If you have a larger family, frequent passengers, or need additional cargo space for errand-running, you'll probably prefer a sedan like the E-Class Sedan. If you prefer sportier handling and space isn't a priority, then the Mercedes-Benz S-Class Coupe will provide you with a fun ride.
See the Coupe vs. Sedan Difference at Mercedes-Benz of Bloomfield Hills
Which is for you: a luxurious sedan or a sporty coupe? Explore them both in person at Mercedes-Benz of Bloomfield Hills. Browse our available inventory and take a test drive at Mercedes-Benz of Bloomfield Hills near Birmingham!